Great news! The 2022 Competition is on! (April dates tbd soon)!
BotsStL will partner with the highly successful BotsKC in the Kansas City, MO area. 
Things will look a little different this year, but we're thrilled to be able to offer an opportunity for our students to compete. Please understand that no spectators will be allowed– only students, coaches and volunteers.  However, the event will be live streamed for spectators.
Whether you are an experienced BotsStL team or brand new to BotsStL, all the details you will need are on the BotsKC website – including links to register your team and get started. BotsStL and the St. Louis NTMA Chapter can help with your competition transportation support and connect you with a local company for sponsorship and design/build support, too – so call or email our St. Louis NTMA office right away to explore funding/grant opportunities!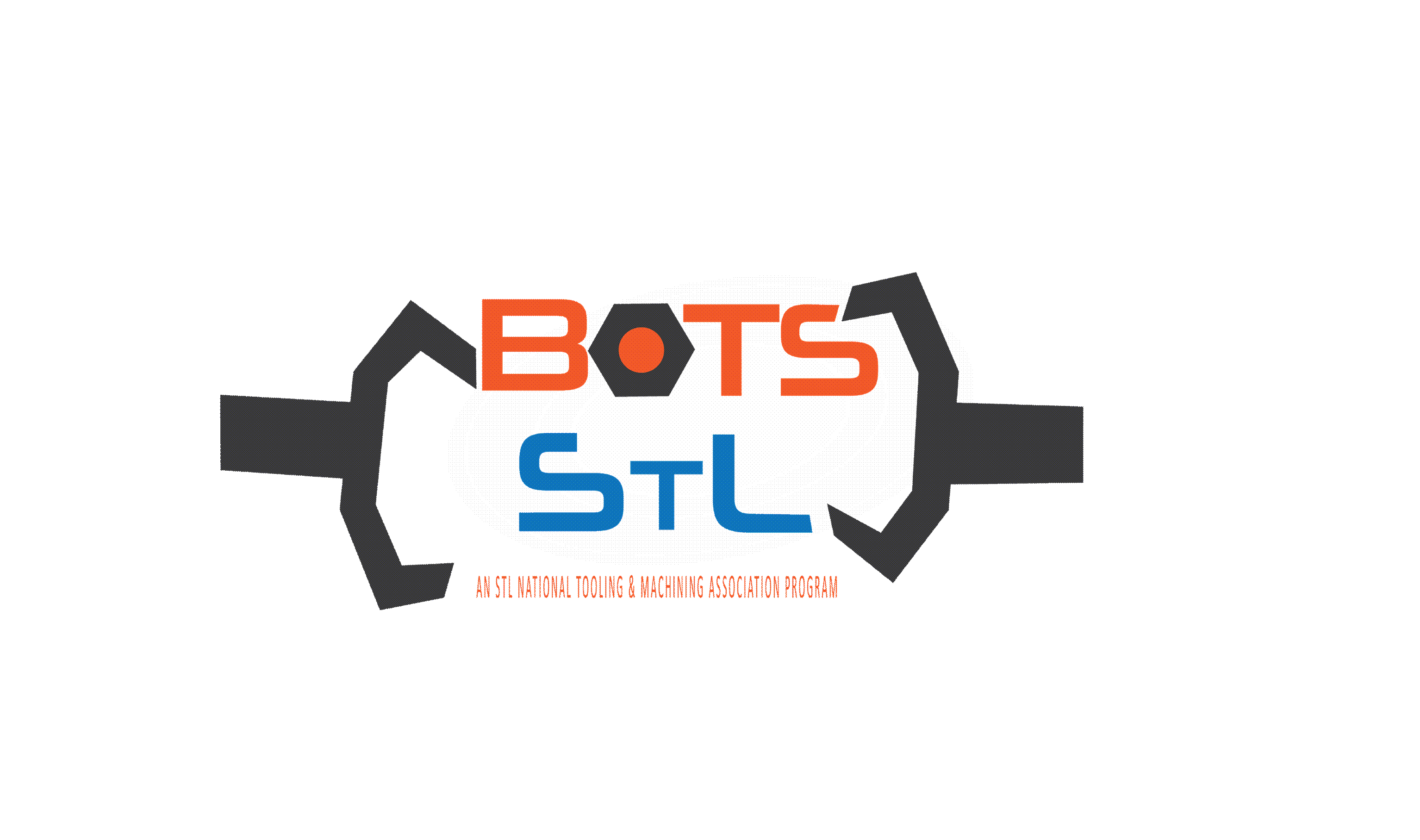 SPONSOR
This is your chance. Connect with your next generation of employees and help them hone the skills your looking for. The future of St. Louis manufacturing begins here. St. Louis companies can help with design/build and support.
VOLUNTEER
Volunteer your time and your talents. You'll help students build a solid future. You'll help St. Louis manufacturers build a solid industry. St. Louis volunteers will be needed for the BotsKC/BotsStL competition in April 2022.
ENGAGE FOR ACTION:
Student-built robots battle to the finish in a gladiator style competition. Sure it sounds cool. Know what's cooler? The next generation learning about the why manufacturing makes a difference.
The St. Louis Chapter NTMA recognizes that our industry is only as strong as our future. Facing an aging workforce, the St. Louis Chapter NTMA Board of Directors made a commitment in 2016 to launch a student robotics program.
BotsSTL students learn every aspect of manufacturing: design, engineering, machining, assembly, testing and troubleshooting. BotsSTL students commit 2-4 hours a week to manufacturing their bot. In essence, BotsSTL students receive on-the-job-training before they ever graduate from high school.
When you participate in BotsSTL, you increase student awareness not only of the industry as a whole, but also student awareness of YOUR company. By participating in BotsSTL, you get the first look at tomorrow's talent pool. The investment is small, the payout is invaluable. The BotsSTL program reaches more than 100,000 students annually. That is more than 100,000 students who could be YOUR potential workforce.
click here to watch the 2019 action here!
ENGAGE
FOR
ACTION!!